Listing
The postal address of the listing author is
not
known by the operator of this portal Therefore, we cannot verify who is actually author of this listing. You are kindly requested to be careful when contacting the listing author.
More information about verification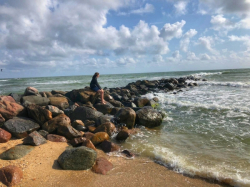 Sport (Base-/Softball spielen, Fahrrad fahren)

Geocaching

Programmieren im Bereich Webentwicklung

Wandern
Deutsch (Muttersprache) Englisch (Schulkenntnisse)
USA, Deutschland, Englisch, Sport, Baseball, Geocaching
Looking for:
Vereinigte Staaten von Amerika (USA)
Hi, Mein Name ist Jasmin (20 Jahre) und ich komme aus dem schönen Baden-Württemberg (Deutschland). Gerne suche ich eine Brieffreundschaft (oder auch E-Mail-Freundschaft) um zum einen mein Englisch zu verbessern. Und zum anderen als Austausch von Landeskulturen und verschiedenen Interessen.
Meine Interessen ist alles Rund um Sport (Base-/Softball, Fahrrad fahren, Wandern, etc.), sowie Programmieren oder auch irgendwelche kreativen DIY-Basteleien.
Warum eine Brieffreundschaft mit jemand aus der USA?
Weil ich ein großer Fan der USA bin und das Land, wie ich es bisher nur aus den Medien und diversen Filmen kenne, einfach ein großer Traum ist. Des Weiteren hat ein Großteil meiner Hobbies den Ursprung aus Amerika bzw. ist dort weitaus mehr bekannt als hier in Deutschland.
Ich freue mich auf eine ehrliche und langanhaltente Brieffreundschaft mit jemanden aus den Vereinigten Staaten von Amerika per Brief oder per E-Mail.
Viele Grüße
Jasmin ; )
##----------------------------------------------------------------------------------##
Hello, my name is Jasmin (20 years old) and I came from Baden-Württemberg in Germany. I'm looking for a nice pen-pal (letter or e-mail) which someone from the United States. Because I want to improve my English and I'm happy about an exchange about the different culture and interests.
My interest is all about Sport (playing Base-/Softball, cycling, hiking), programming, and creative handicrafts.
Why I want a pen-pal with someone from the USA?
Because I'm a big fan of the USA. Than as I know from media or movies is the country a very nice dream of me. In Addition came some of my hobbies from America or rather is better known in USA as in Germany.
I hope I can find a truthful and long-term pen pal.
Best regards
Jasmin ; )
Listing ID: 5124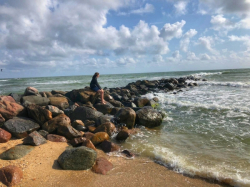 The individual author of each listing has the sole responsibility for listing and its content.